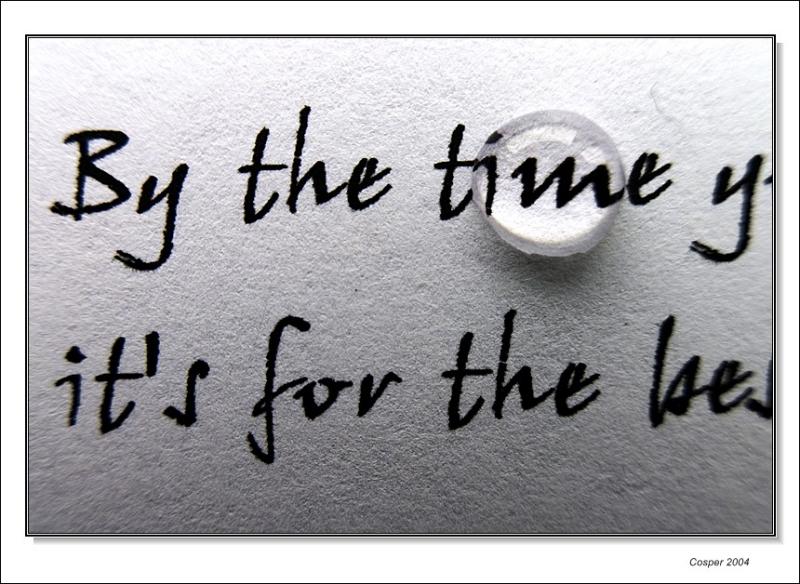 Dear Johnnie Boden
It all started innocently enough between us, didn't it? That forgiving wrap dress you sent me a few years ago, the vest top that just seemed to go with everything… But Johnnie (oh, darling Johnnie!) this simply can't go on.
I can't deny I've encouraged you. I could have just picked up the phone – told you firmly to stop bothering me. I could have insisted you stop the flood of expensively-bound catalogues, their covers filled with alluring photographs of mothers still in possession of their pelvic floors. What a fool I was, to think that a cashmere waterfall cardigan in mustard yellow would ever truly disguise my muffin-midriff.
Oh, I know I've been weak. I should have turned in scorn as yet another discount voucher dropped through the letter box, instead of tearing open the envelope with my teeth. I should have returned to sender that special summer collection brochure you wafted in front of me, with that half-price polka-dot bathing suit you knew would flatter me so.
Like the crack-pusher on the corner, you tempt me with your slinky wraps. Always there with your Google ads, your emails and your fat catalogues thudding onto my door mat.
Well, Johnnie (oh, darling Johnnie!) it ends today. No more crazy matching of lime green and orange: no more ruffled necklines and fun corsages: no more easy-to-wear layers. It's over between us.
I implore you, Johnnie. I beseech you, Johnnie, please don't contact me again. It would only hurt us both, in the long run.
With love,
Emily
p.s. on the Clearance section of your website, is that 60% off everything?