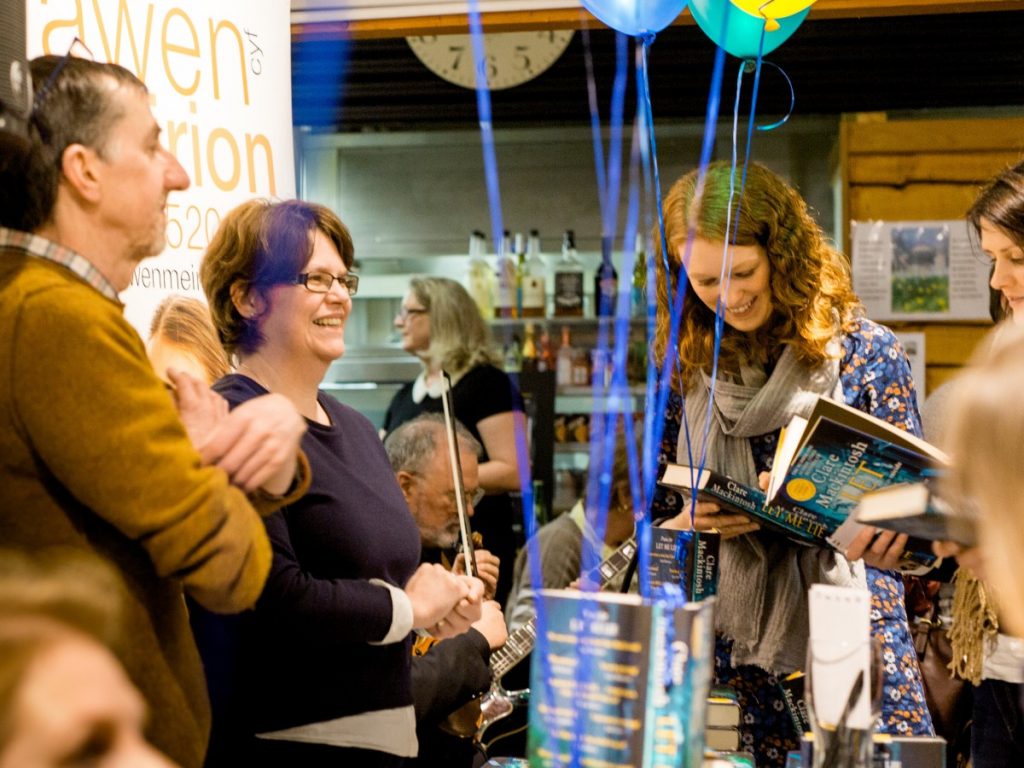 It's Independent Bookshop Week, here in the UK, and I've been thinking about the book stores I've been lucky enough to frequent over the years.
Just as a house never feels like a home unless it has books in it, so a town without a bookshop always feels slightly underdressed. I have been fortunate enough to live near well-stocked bookshops all my life, and the magical feeling of browsing the shelves has never worn off.
For Independent Bookshop Week: my life in bookshops
As a child, The Book House in Thame exchanged my birthday book tokens for Enid Blytons and Just Williams. The latter I bought one or two books at a time, finally completing the set aged eighteen. The shop was (is) long and narrow, with a counter and stock room in the middle. It was (is) possible to walk in a circle, past history and travel, through commercial fiction and into children, then continue walking through gifts and cards, before emerging right where you started. I can't explain why this particular feature made book shopping even more of a treat, but it did.
At university (Royal Holloway University of London) the college bookshop was functional but dry, and I was overjoyed to spend my second year in a shared house sandwiched between an off-licence and an antiquarian book shop. What more could any book-loving student need? Blacklocks Bookshop, in Englefield Green, was small but perfectly formed, with a bell that rang when you opened the door, and the musty perfume of leather-bound books. I remember being appalled to discover that people often bought such books 'by the metre', to fill shelves in home libraries there for show, not for pleasure. The owner specialised in first editions, to which my student budget didn't stretch, but I found a second-hand copy of Rebecca, and bought Christmas presents for those difficult-to-buy-for people for whom books are almost always the answer.
When I moved to Paris in my first year, Shakespeare and Company was my Saturday treat. Not only for browsing and buying, but for listening to authors, and for meeting other readers, and for treating occasional bouts of homesickness. I started writing in Paris, as many people do, and there is little better than sitting by the Seine with a notebook and pen, watching the world go by.
I joined the police and was posted to Oxford. And oh – what joy to walk the beat down Broad Street! Blackwell's met the need of students in many a university town, but beside the text books and the reading lists were hundreds, thousands of books to read for pleasure. I doubt the store has seen such police presence before or since…
The year I got married, we moved to Chipping Norton. In the ten years we were there, Jaffe & Neale moved across town to become Jaffe & Neale bookshop & café, and there was nowhere I wanted to be more, than sitting in the window, surrounded by books, with a heap of novels I hadn't meant to buy. As time passed, I took my children to choose books – Julia Donaldson, Andy Stanton, and Enid Blyton, always Enid Blyton.
Leaving Jaffe & Neale was hard. We landed in North Wales, in a town with barely two-thousand people, and I resigned myself to driving thirty miles or more to browse for books. And yet… what was this? Nestled beside an antique shop, with a narrow door and a low window… Awen Meirion, independent bookshop.
I was home again.
Happy independent bookshop week to all the wonderful booksellers who do so much for authors and readers alike. We are very grateful.
---
Ordering from Hive is a great way to support high street bookshops, with the convenience of online shopping. They have thousands of titles, including my new novel, After the End. I'll be visiting lots of independent bookshops as part of my UK hardback tour – keep an eye on my events page for details.