Every day until Christmas Eve I'll be introducing you to an author whose debut novel came out this year. Today it's Kate Helm .
About Kate Helm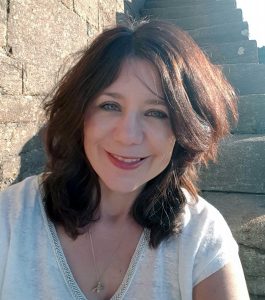 Kate Helm lives in Brighton and worked as a reporter and TV producer before deciding she preferred fiction to reality. The Secrets You Hide is her first thriller.
Tell us about your book.
The Secrets You Hide is a psychological thriller about Georgia, a messed-up courtroom artist who sketches those accused of the very worst crimes. She believes she can see their guilt, and tries to influence the outcome of trials – until her first case, and her own secrets, return to threaten everything and everyone she cares about.
Where did the inspiration come from?
I was obsessed with the idea of justice as a kid – I loathed petty school rules – and wanted to be Rumpole of the Bailey, I became a reporter instead and covered a lot of court cases, but the exact idea itself came from listening to a podcast. It was an interview with a courtroom artist and I began to wonder how it would affect you to have to look into the eyes of violent and damaged people day in, day out.
Who would this book make the perfect present for?
The book is perfect for people who love Clare's books, as well as novels like He Said/She Said and Anatomy of a Scandal.
What will you be reading this Christmas?
One of the perks of being a writer is getting preview copies so I'm especially looking forward to Louis & Louise by Julie Cohen and Sleep by C.L. Taylor. Plus I have a passion for the life and death drama of medical memoirs so The Language of Kindness: A Nurse's Story by Christie Watson is waiting for me on Audible.
When you're not writing, what do you like doing?
I am a total foodie so either poring over cookbooks or eating out, with compulsory cocktails. I also do some running – well, slow staggering – to offset all the food.
Tell us one Christmas tradition you follow without fail.
A glass of something fizzy, followed by a walk on Brighton beach with our border terrier before my veggie roast goes in the oven!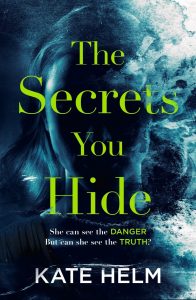 ---
For more introductions to authors of all genres, as well as behind-the-scenes exclusives join Clare's free book club . Clare's latest book, Let Me Lie, is out this month in paperback.