Every day until Christmas Eve I'll be introducing you to an author whose debut novel came out this year. Today it's Nicola Mostyn.

About Nicola Mostyn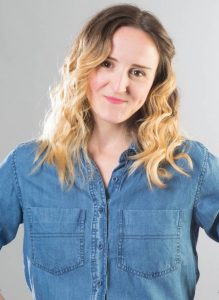 Nicola Mostyn lives in Manchester and is a big fan of the funny – both ha ha and peculiar. Her debut novel The Gods of Love was published by Piatkus in February and has been shortlisted for the Writers' Guild Best First Novel Award.
Tell us about your book.
The Gods of Love is funny, fast-paced urban fantasy bringing the Ancient Greek myths into modern day. Our hero is Frida, a divorce lawyer who discovers she's destined to save the world from an evil love god whether she likes it or not. (She really doesn't). It's been described as Bridget Jones by way of Neil Gaiman or, as I tend to introduce it, Sex and the City meets Clash of the Titans. A genre nobody even dreamed they needed until now…
Where did the inspiration come from?
I'd just finished reading C. S. Lewis' The Screwtape Letters, in which a senior demon writes letters to his rookie nephew instructing him on how to tempt a human away from "the Enemy" (aka God) and towards "Our Father Below" (you know who). I loved this metaphor. What impressed me most were the banal, everyday activities the demons used to steer the unsuspecting "patient" off path. As Screwtape himself counsels; "the safest road to Hell is the gradual one."
I closed the book and had the very clear thought: I want to do this but about love. I only needed to look at my own past romantic entanglements to see how easily we humans are led away from our best interests and into territory distinctly more hellish.
I decided that the unseen positive beacon of love had to be Eros. And the champion of Bad Romance? Well, it turns out the golden god of love has a darker brother…
Who would this book make the perfect present for?

Anyone who loves magic and mythology as metaphor for the human condition; fans of Buffy, Stephen King or Tina Fey; anyone who loves both Sex and the City AND Clash of the Titans. But also, if you know someone who is heartbroken this Christmas and needs know that their life is going to kick ass without that terrible ex, this is for them.
What will you be reading this Christmas?
I've got a David Sedaris lined up – possibly it's his razor-sharp observations on family dysfunction that make him such an ideal Christmas read.
When you're not writing, what do you like doing?
I like walking and looking at trees. Very calming. I'm also a huge fan of self-development – my best friends are psychotherapists and life coaches –  so when I'm not writing I spend a lot of time figuring out both myself and the people around me. I think maybe I just like puzzles, though, as I am also rather partial to a crossword.
Tell us one Christmas tradition you follow without fail.
I have to watch at least one version of A Christmas Carol. I think there are about six on TV this year so it might be a bit of a Scrooge-a-thon. If you only watch one, go musical or Muppets every time.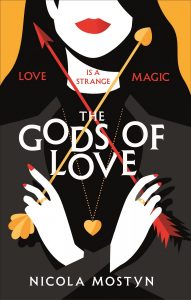 ---
For more introductions to authors of all genres, as well as behind-the-scenes exclusives join Clare's free book club . Clare's latest book, Let Me Lie, is out this month in paperback.